Captain – Tim Paine
Head coach – Justin Langer
Representing – Australia
Team color – Yellow
Sponsorship – Alinta Energy
History of the cricket team
Representing Australia in international cricket, the Australia national cricket team played a first-ever Test match in 1877 making them one of the oldest teams in Test cricket history. Australia also plays One-Day International (ODI) and Twenty20 International (T20I) cricket, participating against England in the 1970–71 season in both of the first ODI, and the first T20I against New Zealand in the 2004–05 season and won both games.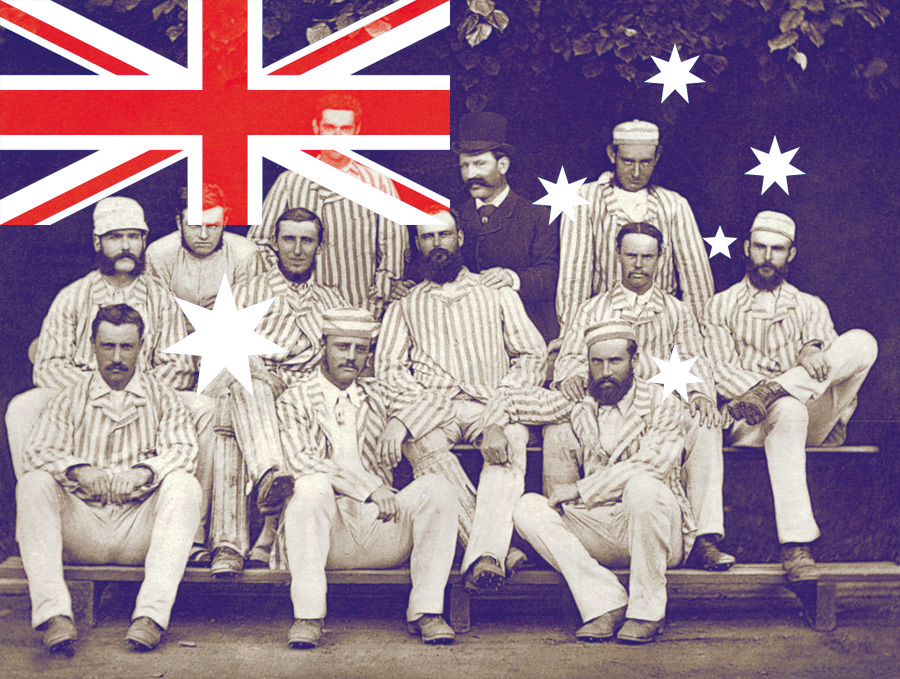 The Australia cricket team has played 830 Test matches, and won 393, lost in 224, draw in 211, and tying 2. Australia is ranked first in the ICC Test Championship on 116 rating points in May 2020 by ICC. Australia is the most successful team in the history of Test cricket, in terms of wins, win-loss ratio, and wins percentage.
The Australia national cricket team has many talented, and legendry players in it like Ricky Ponting, Michael Clark, Shane Warne, Adam Gilchrist, and more.
Governing body
The Australian Cricket Board (ACB) which was earlier known as Cricket Australia (CA) is responsible for managing cricket in Australia which was formed in the year 1905 as the 'Australian Board of Control for International Cricket'.
Cricket Australia manages all of the Australian national cricket team which includes the Men's, the Women's and Youth sides. CA is also managing an organization and hosting of Test tours and one – day internationals with other nations and also schedules the home international matches.
Cricket Australia is an administrative organization, who manages cricket in Australia. CA has six member organizations representing each of the Australian states. These organizations are:
New South Wales – Cricket NSW
Queensland – Queensland Cricket
South Australia – South Australian Cricket Association
Tasmania – Tasmanian Cricket Association
Victoria – Cricket Victoria
Western Australia – Western Australian Cricket Association
Team Jersey
In Test matches, the team wears Whites cricket uniform, with an optional sweater with a green and gold V-neck for use in cold weather.
The Australian cricket cap is the baggy green color is considered an essential part of the cricketing uniform and as a symbol of the national team. The cap and the helmet both have the Australian cricketing coat-of-arms instead of the Cricket Australia emblem.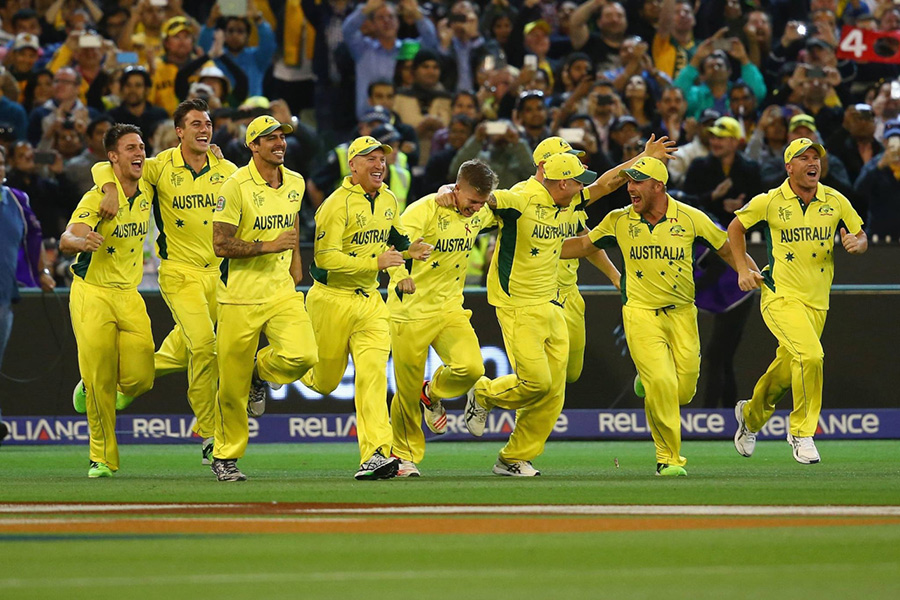 The team wears uniforms usually coloured green and gold as the national colours of Australia in One Day International (ODI) cricket and Twenty20 International cricket. In both forms of the limited-overs game, there has been a variety of different styles and layouts used with coloured clothing also (known as "pyjamas") being introduced for World Series Cricket in the late 1970s.
The Australian cricket team players have been delivering excellent performance for the last many years, and the Australians has always been proud of their Australia national cricket team. We wish good luck to the Australia cricket team for all their upcoming matches, and we know that the team will keep delivering brilliant matches using unique techniques, and strategies.